GDPR
Training & Compliance Solutions
Implementation, Training, Support – we help the Public and Private sectors become GDPR compliant
GET IN TOUCH
How to get started
Please get in touch to discuss your requirements
We help you choose the solution your Business needs
We build your GDPR Compliance Program
We help you become Compliant without the hassle
Any organisations that do business in the European Union must comply with the GDPR. This course shows you everything you need to do to implement GDPR. You'll learn exactly what GDPR is, your role as a Data Protection Officer and practical step-by-step implementation plan. This course includes our GDPR Toolkit.
If you are a Business Owner, or you will be your company's Data Protection Officer, this course is for you.
Staff training is a crucial part of protecting data privacy and is required under Article 39 of the GDPR. This GDPR Training Course for Employees explains, in plain English, what the GDPR is, how it impacts them, and actions everyone should be taking when processing personal data.
If your employees process or handle any customer data in their day to day roles – this course is essential.
Delivered online this GDPR Implementation toolkit contains a practical, easy-to-follow, 10-step guide to becoming GDPR compliant. It starts with a GDPR self-assessment questionnaire to give you your current compliance score, and contains all the mandatory policies and procedures you need.
If you're responsible for delivering GDPR in your organisation, this toolkit will be invaluable.
Day 1 is an on-site consultation consisting of interviews with Senior Data Protection Staff (typically your Data Protection Officer, Head of IT & other stakeholders). Day 2 is spent off-site reviewing your existing documents and policies. Day 3 presents your Audit Report & Recommendations to Senior Management.
If you believe you are GDPR ready but want the security of expert opinion, this audit is for you.
Get the type and amount of support and advice you need from our Barrister and GDPR Expert. Monthly face-to-face or phone sessions can be used to help you steer your GDPR Compliance program on the right path. Your GDPR documents, policies and procedures can be reviewed and recommended actions provided.
If you need ongoing support on your GDPR journey, you'll benefit from our GDPR Support service.
Your GDPR Compliance Dashboard shows you who has completed the required training. You can view your company completion visually. The Reporting function enables you to view training completion by Business Unit, Department, or Employee.
If you want the security of having evidence that GDPR training has taken place, the Dashboard is for you.
Trusted by the Public and Private Sector
Government Departments trust us to deliver the leading GDPR Solution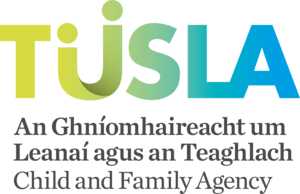 Created by Experts
As Ireland's leading Training company for over 25 years – you're in safe hands
Mark Kelly – Barrister at Law and GDPR Expert
As a leading GDPR expert, Mark is highly-qualified to deliver the GDPR solutions and the courses are approved by multiple Data Protection Officers.
Mark was called to the Bar of England and Wales (1997) and admitted to the Roll of Solicitors in Ireland (2014). An undergraduate of Queen Mary, University of London (LL.B) and postgraduate of Trinity College Dublin (LL.M), his career is defined by an abiding belief in the fundamental distinction of human rights values which he has utilized over the past two decades within private and public sectors, across educational, corporate, commercial, non-profit, research, legal and publishing environments.
To get more info please enter your details and we will get back to you.
Or call us on 01 434 7600