GDPR Training for Public Sector Staff
GDPR Training for Public Sector Employees is a crucial part of protecting data privacy and is required under Article 39 of the GDPR.
This Online GDPR Training Course for Government Employees explains, in plain language, what the GDPR is, how it impacts them, and actions everyone should be taking when processing personal data in the Public Sector.
Government Employees watch on any device
All that's needed is an internet connection. Zero IT integration.
Course Outline
What's covered in your GDPR Course for Employees
Module 1 - Introduction to GDPR for Public Sector Employees
This module gives Department employees an overview of the course, why it's important and what they can expect to learn on the course.
Module 2 - GDPR for Public Sector Employees
A GDPR Overview
What is GDPR
Key concepts of the GDPR
Key definitions
Data Protection Impact Assessments
Records Management
National Archives Act 1986
Fine, Penalties and Compensation
6 GDPR Principles
8 Rights of Individuals
Module 3 - GDPR in the Public Sector workplace
The role of the DPO in the Public Sector
10 Employee Data Security Best Practices
Module 4 - Policies, Procedures and FAQs for Public Sector Employees
This module explains the policies and procedures in your Department.
Your Department's Data Protection Policy
Your Department's Privacy Statement
Subject Access Request Guidelines
Subject Access Request Form
Department's Data Breach Management Policy
Data Breach Notification Form
Department's Data Protection Impact Assessment Guidelines
National Archives Guidance
Records Retention Schedule
Data Sharing Agreement Template
Government 'Business' Homepage
Easy to use. Fully branded.
Government Administrator Dashboard
Beautifully simple to track progress by sub-department
Detailed Reporting
View employee progress: Date Started. Date Finished. Quiz Score. 
Government Account
Additional benefits of a Government Account
Branded Learning Portal
We build you a bespoke learning portal, fully branded to match your website
Your Organisational Chart
Your Org. structure applied so you can view progress by Territory or Department
Auto Registration
We can register your employees into the portal, so they simply login and learn
Multiple Administrators
Assign Admin access to multiple users in multiple Departments
Account Manager
A dedicated Account Manager to handle any queries or requests
Super-Admin Features
Add, remove, amend users from your Admin Homepage
Reliably Secure
Data is kept in the State with zero ICT integration needed
Encrypted
The database is an encrypted database with Microsoft Azure ISO/IEC 27018
Ireland
The learning portal is hosted on a secure Microsoft Azure server located in Ireland
Reliable
Learning portal is housed in the Microsoft Azure cloud with 99.9% up-time rate
Secure
WA Firewalls incorporating Intrusion Detection and Prevention Systems are in place
We can discuss the solution with your ICT team and complete any Security Questionnaire
We make getting started easy
You get a launch document. Your employees simply click a link to register
Purchase the solution based on how many employees you have
We email you a registration link for you and your team
Employees click the registration link and start learning
Further Customisation
Please get in touch to discuss your requirements
We can customise the course to reflect your Department Policies
Quiz Questions specific to your Department or Sector
Includes a refresher module after 6 months
Course Details
Useful info
This online course is designed to give Government employees, in plain English, a clear understanding of GDPR, how important it is, and how it impacts them in their role as an employee.
We can customise the course to reflect your policies and procedures.
No prior knowledge of GDPR is required to complete the course.
The only system requirements are an internet connection and a modern browser: Chrome, Edge, Safari, Firefox, Android, iOS
At the end of the course, employees take an online assessment. When they pass, they are awarded Certified by the Irish Academy of Computer Training.
If your Department gathers data from customers, it's important that your people are compliant with the GDPR. This course is aimed at employees in any Department that handle, or have access to, personal data of citizens.
When an employee completes the course, you will be able to confirm, and have evidence of, their training and understanding of the topic.
Via your Admin Dashboard, you can see at a glance, who has completed the course, by department.
The General Data Protection Regulation or the GDPR is a European Union legal instrument ensuring the protection of individuals regarding the processing of personal data and on the free movement of such data.
After entering into force on 24 May 2016, it became binding and directly applicable in its entirety in all Members States of the European Union on 25 May 2018.
The GDPR requires that those who engage in the processing of personal data comply with its provisions and confers important rights to individuals whose personal data are being processed. Both natural persons and legal persons, including companies and governments, that are involved in the processing are required to act in accordance with the regulation.
Possible non-compliance could cost them significant amounts of money and lead to court proceedings and reputational damage.
Companies and others who deal with personal data can be based outside the EU but, when they process personal data of EU citizens or residents, they are expected to organise their activities in line with the GDPR.
The regulation is also applicable to those who have an establishment in the EU and are involved in the processing of personal data.
It means that many individuals, corporations, public authorities and others are significantly affected by the GDPR and need to be aware of its complexities and requirements. It is essential that you and your employees are trained on GDPR
Trusted by the Public and Private Sector
Government Departments trust us to deliver the leading GDPR Solution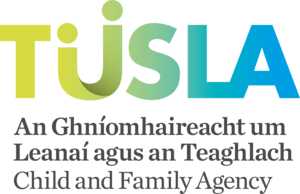 Contact us.
We'll reply within 1 working day.